Gamme CAGIPLAST ™
This range of products includes trays and various plastic packagings which intend themselves for several applications: arrangement, storage, packaging, transport packaging … The know-how OUDOUL 64 confers on those packagings of the technical qualities which make products of the range CAGIPLAST ™, competitive products appreciated and used by various industrial business sectors. The technical properties of OUDOUL 64's products which make the success of the range CAGIPLAST ™ are the following ones:


Temperature resistance between –40 °C and + 100°C (under limited duration).
High mechanical resistance.
Easy cleaning
Insensitivity to diverse solvents and cleaning fluids
UV resistance guaranteed
Trays can be openwork or full according to need, with or without raised corners of 20 mm, with a set of shelves according to the models. There is possibility to have standard ranges in colour following your request and identify with specific printing in order to personalize your product with your name if you wish.
Voici la gamme cagette qu'OUDOUL64 vous propose: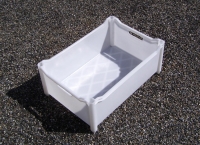 Cagette pleine/ajourée
600x400x200
---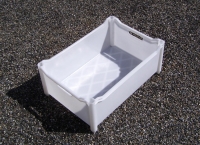 Cagette pleine/ajourée
600x400x150
---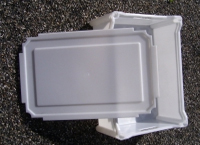 Couvercle pour cagettes
600x400x200/150
---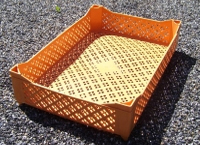 Cagette ajourée avec réhaut
570x380x100
---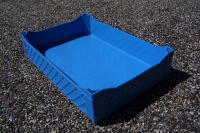 Cagettes pleines avec réhaut
570x380x100
---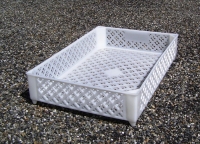 Cagette ajourée sans réhaut
570x380x100
---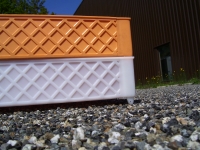 Cagettes pleines sans réhauts
570x380x100
---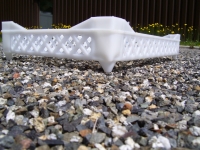 Cagettes ajourées/pleines
500x300x50
---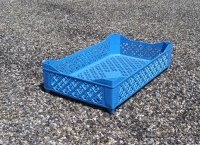 Cagettes ajourées/pleines
500x300x80
---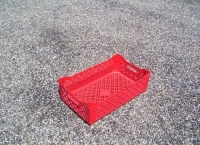 Cagettes ajourées/pleines
500x300x120
---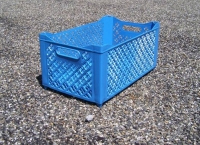 Cagettes ajourées/pleines
500x300x200
---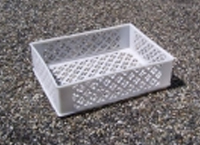 Cagettes ajourées/pleines
380x285x100
---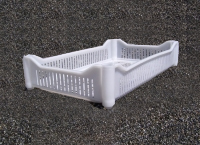 Cagette ajourées
500x300x70
---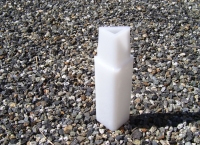 Entretoise
Round Spacer adaptable on models : 600x400x200 600x400x150 500x300x70 Entretoise triangulaire adaptable sur modèles : 570x380x100 500x300x50/80/120/200
Voici la gamme contenants plastiques qu'OUDOUL64 vous propose: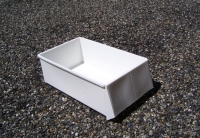 Boîte de rangement
295x180x100
---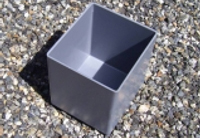 compartiment pour boîtes de rangement
950x850x100
---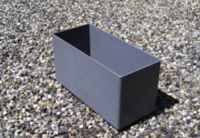 compartiment pour boîtes de rangement
185x85x100
---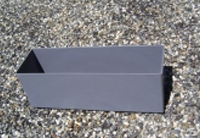 compartiment pour boîtes de rangement
280x85x100
---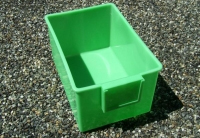 Boîte de rangement
265x175x150
---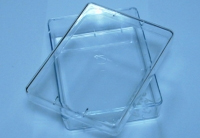 Boîte et couvercle
125x95x62
---